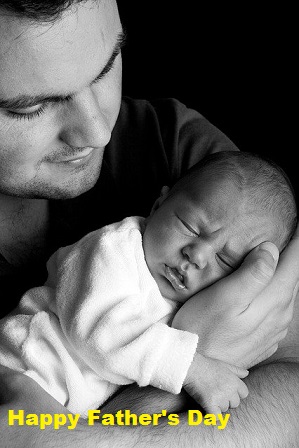 Father's Day is a day dedicated to honoring and appreciating dads' devotion and contributions to their children's lives.
Cook your dad's favorite dishes on Father's Day 2021 to make him feel extra special. Start the grill if the weather is warm enough. If not, a traditional delicacy he will love a wonderful vegetable feast may be enjoyed indoors.
What is the secret to every man's heart? Of course, a wonderful meal!
Celebrate the presence of a cherished father figure in your life.
This Father's Day, surprise Dad with something extra special. Our dishes include family-friendly bakes, roast dinners: and breakfast in bed.
We all know that when it comes to Father's Day, it's all about the macho, generally meaty meals with rich flavor. Make a feast fit for a king for your father on Father's Day. Here are some quick dishes that will show dad how much you respect him, whether it's something you put on the grill, a meat-focused dish, seafood, Soups, and the likes.
A wonderful meal is the best Father's Day present you can give Dad. Whether he prefers meat or something cooked on the barbecue, or seafood. Are you looking for more methods to impress your father? These Father's Day delicacies are sure to please him.
Make a Delicious Meal this Father's Day?
There are hearty staples like grilling recipes, steak recipes, burgers, and barbecue chicken, as well as innovative main dishes that will wow your Dad. Looking for something a little more sumptuous? For an exquisite restaurant-style cuisine, try a homemade version of Party Jollof with salad. Do you prefer a more low-key setting? Make a fast sandwich, a quick pizza, or a big bowl of his favorite pasta recipe. Whatever menu you select, the gift of a delicious meal will demonstrate to your father, grandfather, or spouse that you care.
Don't forget to serve with his favorite Drinks.
When is Father's Day?
The third Sunday in June is when it is commemorated. On the third Sunday in June, Father's Day is observed in most areas of the world. The 20th of June is the date this year. Father's Day honors paternity, paternal relationships, and the important role dads play in society.
Father's Day 2021 – Recipes to Celebrate Dad
Breakfast Recipes
Recipes for the Day
Father's Day 2020 has come and gone hurray its Father's Day 2021