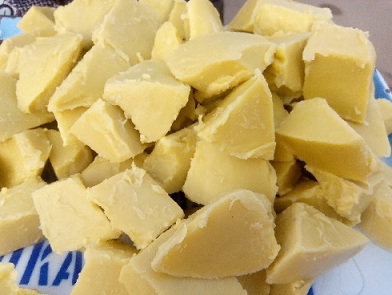 Shea Butter Benefits For Skin, Hair And Health
In many beauty regimes, Shea butter is a good thing, particularly in the case of pregnancy or alleviation of stretch marks. This is because it is highly hydrated, as well as offers several other significant benefits. Shea butter is the English word while Karité is the French name.
In Nigeria, shea butter is popularly known as Ori the African Shea butter.
The karite tree (also known as the shea tree) produces a fat-rich oil that can help with a variety of health, skin, and hair problems.
What is shea butter? (Ori)
Butter of shea is fat which is mined out of the shea tree's nuts. It's solid and off-white or ivory at warm temps. Native to West Africa, shea trees still originate from the region mostly shea butter.
For decades shea butter was utilized as a cosmetic component. It is a good smother, soothing and conditioning product with a high concentration of vitamins and fatty acids mixed with simple to spread consistency.
Why Is Shea Butter Good?
Shea butter is commonly found in skin creams, hair moisturizers, lotions, and other emulsions. It has a high fat content, making it a great emollient and skin moisturizer. It also possesses anti-inflammatory and antioxidant effects, according to studies. These can aid in the reduction of inflammatory skin disorders as well as the damage caused by free radicals to the skin and hair.
Read >>>>>> Bitter Kola – Health Benefits, Uses, Side Effects
Benefits Of Shea Butter For The Skin
It can aid in the healing of wounds.
Also, aid in the relief of arthritic pain.
It may aid in the relief of muscular aches and pains.
It may aid in the relief of nose congestion.
It may aid in the relief of bug bites.
It may aid in the relief of sunburn and other skin burns.
Eczema, dermatitis, and psoriasis may all benefit from it.
Shea butter helps in treating dandruff.
Shea butter also prevents any form of hair breakage.
It provides additional sun protection.
It's suitable for people with all skin types.
It may aid in the reduction of fine lines and wrinkles.
It may aid in the reduction of stretch marks and scar.
It aids in cell regeneration.
It promotes the synthesis of collagen.
It may aid in the prevention of acne.
It has antifungal properties.
It has antibacterial properties.
It has anti-oxidant properties.
It won't clog your pores or make your skin greasy.
It has anti-inflammatory properties.
It hydrates the skin.
Aids In The Relief Of Skin And Diaper Rash In Babies
Benefits Of Shea Butter For The Hair
Prevents hair loss
Repairs damaged hair
Soothes Scalp Dryness and Itching
Split Ends And Breakage Are Addressed
Natural Conditioner That Works for hair
Tips for Buying Shea Butter
Go for shea butter in its raw or unprocessed form.
Make sure the butter comes from a reputable source or firm that values ethics, fair trade, and environmental stewardship.
Examine the scent of the shea butter. It should have a nutty or earthy flavor. It is not an unrefined form if it has a plastic-like or chemical odor.
Apply a tiny quantity of shea butter on your arm if feasible. It should be calming and hydrating.
When it comes to hue, when it comes to the unpolished form, it varies quite a bit. Make sure the butter you're buying isn't ivory-colored, since a lighter hue suggests that it's been refined via the bleaching process. though the Ivory color isn't bad either.
What is the best way to utilize shea butter?
On the skin – How to Use It
Shea butter can be applied to the skin directly. Shea butter is simple to spread in its raw, unprocessed state.
Scoop a teaspoon or more of shea butter from the container with your fingertips and rub it into your skin until it absorbs fully.
Because shea butter is slick and can prevent makeup from sticking to your face, it's best to use it before bed.
Storage of Shea Butter
Shea butter should be kept at a temperature just below room temperature to keep it firm and simple to spread.
Risks and possible adverse effects
There have been no reported or reports of allergic reactions to shea butter. Even those who are allergic to tree nuts should be able to apply shea butter to their skin.
However, if you start to feel irritated or inflamed, you should stop using it. Similarly, if you are experiencing severe pain, swelling, or trouble breathing, get emergency medical help.