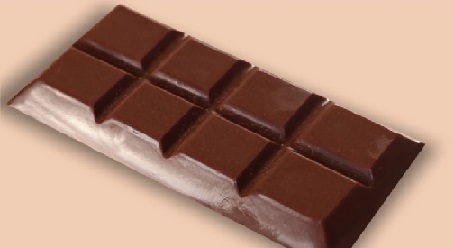 Chocolate Bar – How to Make Chocolate Bar Recipe Step by step 
A dark chocolate bar is easy to make recipe then you can imagine with just these 3 main ingredients of cocoa powder, coconut oil, and honey or sugar; all caramelized to give you that sweet tasty chocolate.
DIY Chocolate bar is a perfect snack or healthy dessert when the craving for something sweet to indulge in starts; a bite of chocolate melting in your mouth brings that craving to a halt. Do you want to go healthy this year 2022? Giving up dairy and going Paleo then dark chocolate recipe naturally is Vegan go for it.
How to make chocolate at home easily
A Homemade chocolate bar is one of the easiest recipes to make at home and everyone will love and want to eat especially the kids because it's their favorite. Homemade chocolate helps you adjust the artificial preservatives and sweetener to more healthy ingredients.
Chocolate can be added to make different types of chocolate bars ranging from candy bars, milk chocolate, and the white chocolate bar. However, varieties of recipes are made with chocolate like granular bar chocolate, peanut butter chocolate, and the like.
Health Benefits of Dark Chocolate Bar Recipe
Dark Chocolates are rich in antioxidants and minerals dense in nutrients; and have less sugar compared to milk chocolate it's also good for the heart since it reduces the risk of heart disease.
I Don't Have a Chocolate Mold
Well if you don't have a chocolate mold; that wouldn't stop you from making chocolate at home; except that it might not look like the normal store-bought.  Although the taste remains the same for Instagram picture homemade chocolate it is important to a buy chocolate mold.
Similarly, you can as well use coconut oil instead of cocoa butter if is not within reach.
How to make chocolate bar wrappers
I suggest buying a strong metallic foil paper for a professional appearance. The corners of the candy bar are protected from easy tiring by a wrapper that is designed to match the 1.55-ounce standard Hershey bar and backing 30# paper. Please pay attention to the Foilman sample Video to get the prettiest result on how to fold the wrappers around the chocolate bar.
What are the main ingredients to make chocolate?
In order to give you a general idea, here are the basics of chocolate:
Cocoa powder
Coconut Butter/oil
Sugar or honey
Milk Powder (for white chocolates)
Can you make a chocolate bar out of chocolate chips?
Yes! Simply mix all chocolate chips and recaramelized to give you that sweet tasty chocolate bar
What are the 3 main ingredients in chocolate?
Cocoa beans, Cocoa Butter, and sugar
Is chocolate made with milk?
Yes! Compared to dark chocolate, milk chocolate tastes creamier. It's made with either condensed milk, liquid milk, or milk powder and e cocoa butter with sugar.
Is Cadbury chocolate real chocolate?
Cadbury Dairy Milk fits into this category since it has at least 20% cocoa (cocoa butter and powder combined) and 20% milk solids. A British-made Cadbury Dairy Milk bar has a minimum of 20% cocoa solids, according to the ingredient list on the back of the bar.
Is white chocolate real chocolate?
No! Due to the absence of cocoa particles, it is literally not chocolate. but simply cocoa butter and sugar are combined, and sometimes a little vanilla is also used to give taste.
Is dark chocolate actually healthy?
According to studies, dark chocolate is a heart-healthy treat when it isn't packed with sugar and saturated fat. Antioxidants that combat disease is abundant in dark chocolate. According to research, it can help lower blood pressure and lessen your chance of developing heart disease.
How to Make Dark Chocolate Bar Step-By-Step
Ingredients
1 cup of cocoa powder
½ cup coconut oil or coconut butter
3 tablespoons Honey or powdered sugar
½ teaspoon vanilla extract optional
Instructions on How to Make Chocolate Bar
First of all, in a saucepan melt your coconut butter over a low heat
Secondly, stir in the cocoa powder, Honey, and vanilla extract into the melted butter and mix thoroughly.
Thirdly, pour the entire mixture into a chocolate mold or tray in case you don't have mold.
Lastly, refrigerate until well chilled like for an 1 hour or 2.
 Serve and Enjoy!