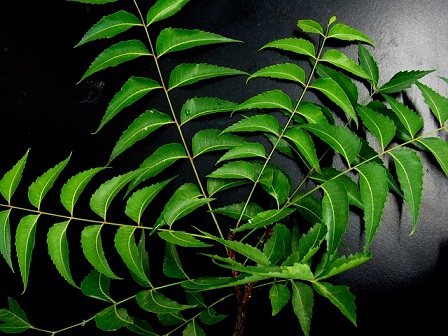 Health Benefits of Neem Leaf – Dogoyaro Leaves Benefits and Uses
Neem leaves, also known in Nigeria as "Dogoyaro" leaves or "Wonder leaves," are a plant with various health advantages and have been used for beauty regimens for thousands of years.
Neem botanically called Azadirachta indica, commonly known as nim or margosa, is a fast-growing mahogany tree (Meliaceae).
The name Dogoyaro is a Hausa Language meaning Tall-boy; while Neem leaf is the English name. Dogoyaro has long been used as herb for malaria treatment.
Small branches of the sticks are used directly as raw toothbrushes in rural areas mostly in the Northern part of Nigerian, and it is a component in certain toothpaste and mouthwashes, notably in the Indian subcontinent. Neem leaves have long been used as a traditional diabetic medicine, and there is some evidence that they may help regulate blood sugar levels.
Basically, Neem leaves are well-known for their therapeutic qualities as well as their environmental benefits.
Similarly, 'Dogoyaro,' has many health benefits and the leaf is utilized in treating the following:
How to Use Dogoyaro Neem Leaf to Treat
Fever
Stomach disturbance
Intestinal worms
Lack of appetite
Skin ulcers,
Illnesses of the heart and blood vessels (cardiovascular disease)
Diabetes
Gum disease (gingivitis),
Liver issues
These are among the conditions for which Neem leaves (Dogonyaro) is used for.
Health Benefits of Neem Leaf – Dogoyaro Leaves Benefits and Uses
However, many Ayurvedic medications use neem as a key component. It includes antifungal, anti-inflammatory, and antibacterial chemicals such as nimbinen, nimbin; and ninbinene among others. The antifungal compounds gedunin and nimbidol found in neem leaves kill the fungi that cause athlete's foot; ringworm, and nail fungus.
Blood pressure is controlled.
Neem leaf not only helps to manage blood pressure, but it also helps to control cardiac problems; making the condition of the heart moderate.
Boost your immune system
Because neem includes antioxidants, we must be aware that eating it will strengthen our immunity and help us move better.
It has the ability to act as a natural contraceptive.
Neem is a more natural contraceptive 'pill' for people who use the contraceptive technique of birth control. It makes it impossible for the sperm to fertilize the egg.
Intestinal worms and stomach discomfort are eliminated.
Neem may help you feel better when your stomach is upset. If you haven't dewormed in months and feel like you have worms in your stomach, take the Dogoyaro leaf. It also aids in the recovery of ulcers in the stomach and intestine.
Assists in the prevention of infections
Neem's antioxidants assist to prevent viruses from entering your body. They also aid in the appropriate cleaning of your body for improved outcomes.
Gingivitis and dental plaque are controlled.
Take the Dongoyaro leaves if you have gum problems, and it will help you get rid of your gum disease. It may also help to lower the amount of germs that produce plaque in the mouth.
Take care of any skin issues
Pigmentation, eczema, sores, skin ulcers, and other skin diseases can all be treated with the dogoyaro leaf.
Health Benefits of Neem Leaf for Skin – How to Use Dogoyaro for Skin
Toning of the Skin
Neem leaves may be used as a toner for the skin as well. Simply soak a cotton ball in boiling neem water kept overnight and wipe your face. Acne, scars, pigmentation, and blackheads will all go after using this treatment.
Neem Leaf (Dogoyaro) Hydrates the Skin.
Neem helps to keep skin smooth and supple by moisturizing it. They're good for fading acne scars and scabies pigmentation. To make a smooth paste, boil neem leaves with tiny orange peel segments in a little water, then add yoghurt, honey, and milk. After it has dried, apply it to your face and wash it away. Acne and outbreaks will be cleared, whiteheads will be removed, and pores will be reduced.
Acne Remedy
Boil a cup of neem leaves in water until tender and discolored, and the water becomes green. Strain the liquid and keep it in a container. To get rid of acne, infection, and body odor, mix some water into your usual bathing water. It improves brightness and has anti-aging properties.
Other Uses of Dogonyaro
Neem-based insecticides are commonly used in organic farming because of their low toxicity to wildlife.
How to Make Dogoyaro Herbs for Fever
3 cups of Neem leaves
Instructions
First and foremost, rinse the Dogoyaro in clean water and place it in a clean bowl
Thereafter, start squeezing the leaves; while doing that it starts producing water which is the juice.
Endeavor to squeeze for a long time to be able to extract all the juice; add a little quantity of water and sieve out the juice.
Drink 1 cup immediately after juicing out the liquid first thing in the morning on empty stomach; for 3 days always make fresh juice each day.
Side Effect of Neem Leaf
Pregnant women should avoid consuming neem oil, as well as neem bark and leaves since they might induce miscarriage.