A creamy keto avocado smoothie almond milk is quite filling, sugar-free and a perfect low carb keto diet that is healthy with pack load of nutrients.
Smoothies are good and healthy breakfast substitute especially for those on low carb diet, another simple keto avocado smoothie with heavy cream is equally a nice option when looking out for dinner or breakfast replacement that is healthy and filling.
Homemade avocado smoothie keto recipe is very easy to prepare and enjoy at home.
Avocados are good for Keto
Avocado contains healthy fats, vitamins, minerals, and fiber half an avocado contains approximately 160 calories and 29 grams of fat, so avocados in keto diet are acceptable because it has low carb and high nutrient content.
Can I eat a whole avocado a day?
One whole avocado contains about 320 calories, so half an avocado per serving meal is perfect, though they are safe and completely healthy superfood, nutrient-dense fruit with healthy fat-filled.
How to make Keto Avocado Smoothie Almond Milk
Ingredients
½ Avocado pitted
1 cup Almond milk unsweetened
2 teaspoons lime juice
2 teaspoon green veggies (spinach)
Method of preparing Avocado keto smoothie
First and foremost, wash and halve the avocado, remove the seed, and scoop out the meat
Secondly, wash spinach or any other green veggie of choice
Thirdly, pour all ingredients into a blender
Finally, blend the smoothie to smooth, at this point your sweet and tasty avocado smoothie keto is ready.
Serve and enjoy!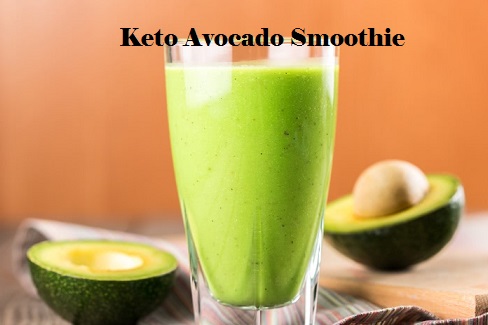 Picture courtesy: gruenesmoothies.org