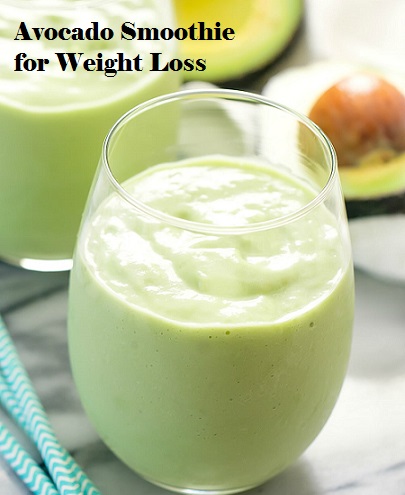 A healthy avocado smoothie recipes for weight loss is an excellent smoothie that can be used to trim extra fat off your waistlines; it also increases the rate of metabolism and support calorie burning process in the body.
However, consuming half an avocado daily is a great way to protect the heart and supply energy to your body, this favored shake drink are for those trying to lose weight and can easily be incorporated into your diet.
Read Also: https://besthomediet.com/green-smoothie-bright-monday-smoothie-in-nigeria/
The healthy fat in avocado doesn't store up in the body rather, they are easily burned thereby producing enough energy that assists weight loss, on the other hand, promote muscle growth when accompanied with exercise.
Moreover, an avocado green smoothie is also a good detox smoothie it aids weight loss and can be taken as a meal replacement drink for breakfast or a post-work drink.
How Avocado Promotes Weight Loss and Benefits
It reduces belly fat – the pack load of oleic fatty acids and monounsaturated fat blocks distribution of body fat around the belly thereby regulate some certain fat genes expression.
Boost energy supply and metabolism – oleic acid in avocado helps metabolism burning even at the point of resting and equally boost and gives extra energy for the effective functioning of the body.
Lowers cholesterol level – eating avocado regularly helps lower the LDL bad cholesterol level in the blood, the best avocado shakes aids weight loss and maintains good cholesterol level at all time.
Regulates blood sugar – the healthy fat in avocado and vitamin K helps regulate insulin sensitivity and sugar metabolism, it is also rich in fiber, vitamins, minerals, and phytonutrients.
Reduce craving – the nutrient pack full in avocado is very effective in compressing hunger and also prevents craving and snacking on junk foods and unhealthy diet.
Healthy Tips for Weight Loss
In other to lose weight in a healthy way, you should increase the intake of the following
Vegetables especially green leafy vegetables like spinach, kale, lettuce, pumpkin leaves, beet greens, cauliflower, and bitter leaf.
Take healthy fat and cut down on unhealthy fatty foods
Increase protein intakes go for more of plant-based protein
The beautiful thing about avocado smoothie for weight loss is that it contains a healthy fat that nourishes the body is and quite appetizing which can be taken for breakfast, lunch or dinner.
How to make avocado smoothie for weight loss
Ingredients
Instructions
First of all, wash apple and chop, peel avocado fruit and banana
Add all ingredients into a blender and blend to smooth at this point your avocado smoothie recipes for weight loss is ready.
Serve and enjoy!