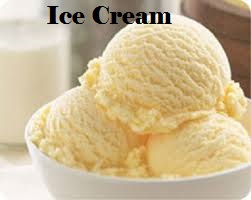 Ice cream recipe vanilla flavor is a sweet and simple frozen food to make even without an ice cream maker which still turns out marvelous.
Soft ice cream is frozen food mainly eaten as a snack or as dessert.
Furthermore, its main ingredients are basically from dairy such as milk, egg, cream then flavored with additives like sugar or maple syrup and finally spice up with choice flavors.
Its summer holiday, kids are on break; in Nigeria virtually all schools has vacated children are resting at home which is just the best time to give them enough ice cream world treat.
Read Also: https://besthomediet.com/eating-yogurt/
Children are the highest consumer of ice roll be it chocolate, strawberry, or banana flavor ice cream they can never say no to any flavor, especially vanilla ice pops.
Homemade vanilla ice cream with eggs
Ingredients
8 large eggs (yolk only)
2 cups cream (fresh cream or sour cream)
2 tablespoons of vanilla
4 tablespoons sugar or maple syrup
Method of preparation
First separate the egg yolk from the egg white, thereafter, place the egg yolks in a deep large bowl and whisk for like 3 minutes. At this point, the beating egg yolk has increased in size and a kind of creamy which gives it that powerful custard texture like.
Secondly, add all other ingredients and continue whipping, whisk until the traces of sugar can no longer be seen and the consistency is slightly thick.
Thirdly, cover with an airtight bag and freeze for 4-6 hours or more, it can also be freeze overnight until when you're ready to eat scoop into a bowl or cone.
Serve with any topping of your choice and enjoy!