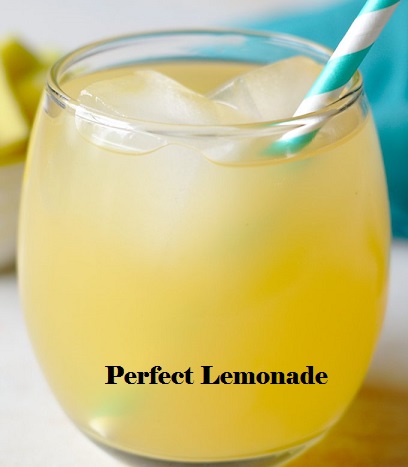 Perfect Lemonade is simply made from freshly squeezed lemons juiced and mix with sugar substitute dates as sweetener, making it healthier than you can imagine.
Fresh lemon juice is pack-full with vitamins especially vitamin C, which is good since it helps boost immune system, while the mineral in it assists weight loss and digestion.
Lemonade can be made unsweetened or sweetened drinks and it is known all over the world, it can easily be distinguished by its lemon flavors.
In Nigeria, lemonade is now acceptable drinks served in parties, weddings, or special occasions, a lot of people love this drink and will always want more when offered.
But the truth about this drink that can destroy the healthy aspect of it, and making it look so unhealthy is the sugar component, but you can easily make it at home using other natural sugar alternatives.
How to Make Lemonade Sugar Free
Make your lemonade healthier by replacing the refined granulated sugar with the following simple natural sugar alternative
Raw Honey
Dates Syrup
Pure Maple Syrup
How to Make Lemonade Recipe
Ingredients
4 – 6 large lemons
½ cup pure honey or (Dates syrup)
1 medium-size mango
2 -3 cups of water
Method of preparation
First and foremost, wash your mango, peel the skin, remove the seed and dice, pour into a blender and blend to smooth, after that, sieve into a pitcher or jug container.
Secondly, wash your lemon fruits and cut into two equal parts and juice using juicer cup to squeeze out the liquid.
Thirdly, combine mango juice, lemon juice, honey, and water together, stir to mix properly, let the drink not be too light because the ice will automatically dissolve and dilute the lemonade.
Finally, taste for the extend of sweetness if it's too sweet, add more lemon for that tangy taste, and so your perfect lemon drink is ready, refrigerate for about 1 hour to chill before serving.
Serve and enjoy!
Other Ice drink you will love