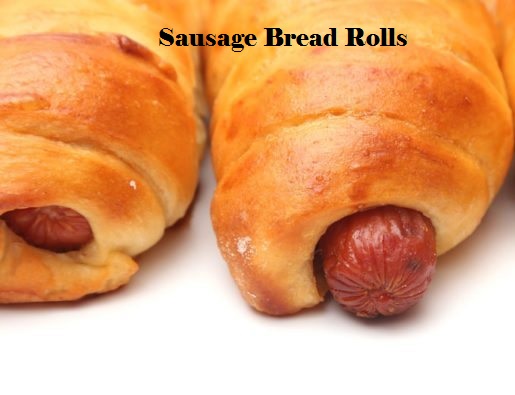 Sausage bread is a type of soft bread wrapped over sausage meat; this unique mouth-watering and tasty bread rolls recipe is another easy pastry roll that can be prepared at home.
They are soft and fluffy a known classic Chinese sausage bread rolls or the Hong Kong sausage buns style.
Read Also: https://besthomediet.com/spring-rolls-how-to-make-nigerian-small-chops/
Sausage bread rolls are easy and quick recipe perfect for a breakfast meal, snacks or for dessert, kids friendly after school snacks.
How to Make Sausage Bread Rolls Recipe
Ingredients
2 cups of flour
½ teaspoon yeast
5 pieces of Sausage (Hotdogs)
2 Eggs 1 for dough, 1 for blushing
2 tablespoons melted butter
½ cup of warm milk
Pinch of salt
2 tablespoons sugar
Method of preparing sausage in bread
First and foremost, proof the yeast, warm milk, and sugar to dissolve
Step 2: in a deep bowl, mix the egg and melted butter
Step 3: get another bowl mix your flour and salt, after that, pour in the yeast mixture and egg mixture, and combine all ingredients to form a dough.
Step 4: move the dough to a plain surface, sprinkle flour and knead the dough properly until the consistency becomes elastic and soft.
Grease the bowl and return back the well knead dough (mixed flour) rob little oil on the flour, thereafter, cover and keep in a warm area to rise for about 45-60 minutes.
Boil the sausage (hotdog) for the next 5 minutes remove from heat keep aside.
Uncover the dough, return it back to that plain surface and split the flour into 5 equal places, then roll it into a long rope needed to wrap the sausage round.
Gently wrap the sausage with the dough, grease your baking pan, place the wrapped sausage bread on it, cover with a cloth to enable it rise for 30-40 minutes.
Break the egg add 1 tablespoon water and whisk, use your baking brush and brush the bread roll with the egg wash.
Preheat your oven at 160C and bake for 30 minutes probably until it turns golden brown color, remove from heat and allow cooling before serving.
Finally, your easy bread sausage is ready.
Serve and enjoy!