Popular Nigerian Restaurant Near Me in Houston, Texas & New York City – Top Nigerian Restaurant Near Me in Houston 2023 – Nigerian Food in Houston
Looking for a Nigerian restaurant near you in Houston, Texas? Look no further! In this blog post, we'll introduce you to some of the best Nigerian restaurants in Houston. Whether you're craving traditional Nigerian cuisine or something a little more modern, there's sure to be a spot on this list that will tantalize your taste buds. So without further ado, let's get started!
Nigerian Food Delivery Near Me – Uber Eats
Have you heard of Uber Eats, a website created to quickly find you the best Nigerian Restaurant Near You? It is the perfect solution for those nights when you don't feel like cooking, or when you want to try something new.
All you need to do is open the website, type in your location, and a list of Nigerian restaurants near you will pop up. You can even see what type of food they serve, what their hours are, and how much they charge for delivery.
If you're in the mood for some delicious Nigerian food, but you don't want to leave your house, Uber Eats is the perfect solution for you!
There are a few Nigerian restaurants near me that offer food delivery, so I can have my favorite dishes delivered right to my door. Plus, with Uber Eats, I can track my order and know exactly when it will arrive.
Top 10 Nigerian Restaurants Near Me in Houston
Here are our top 10 Nigerian Restaurants in the United States:
Are You looking for somewhere that has fresh, authentic Nigerian delicacies? Visit Taste of Nigeria to satisfy the taste of your soul. The egusi soup, okra soup, efo riro, and bitter leaf soup are paired with choice swallows like Fufu, Amala, and pounded yam. They also offer home delivery and catering services.
They also serve spicy suya, which is just one of the best in town. Try out Taste of Nigeria Party Jollof with fried dodo (plantain), Moi Moi, Fried rice, and Egg sauce.
Location
5959 Richmond Ave Ste 160, Houston, TX 77057
Telephone
(713) 589-9055
Sugar Land a city in Texas, which has a thriving immigrant population, Amala Joint Restaurant has made sure that local Nigerians don't have to travel too far into Houston to eat some delicious food. The restaurant is famous for its efo riro, okra stew, and jollof rice. Nigerian bean soup gbegiri, red stew, and pepper snail at Amala Joint Restaurant is worth trying.
Utilize Grubhub, Uber Eats, Postmates, and Doordash to place takeout and delivery orders.
6271 S Texas 6, Houston, TX 77083
(281) 721-2982
Perfect For: Big GroupsLate Night Eats
Welcome to Buka Nigerian Restaurant where you get delicious Nigerian Foods, one of the best Nigerian restaurants in town!
Between the yellow Danfo (a van as ubiquitous in Lagos as cabs are here) parked inside, African art hanging on the walls, and a bar stocked with Nigerian beers and palm wine, Buka in Clinton Hill is one of the best spots to enjoy a little slice of Nigeria without ever leaving the city. Nigerian Food in Houston
This place has a comprehensive menu with many Nigerian dishes, including the classic jollof rice, fufu and vegetable soup, and moi moi. Besides serving great food, Buka usually has a busy bar on the weekends, DJ-hosted Friday parties, and a mini stage for comedy nights on Tuesdays and Thursdays.
4. Finger Licking Restaurant
African Restaurants, Restaurants, Seafood Restaurants
OPEN NOW Today: 11:00 am – 10:00 pm
Telephone No:
(713) 270-7070
Address & Directions
9811 Bissonnet St
Houston, TX 77036
5. Alief African Kitchen
Alief African Kitchen
9755 S Kirkwood Rd
Houston, TX 77099
Welcome to Alief African Kitchen, the best Nigerian restaurant in town!
We offer a wide variety of authentic Nigerian dishes, made with fresh, high-quality ingredients. Our menu includes both traditional favorites and modern twists on classic dishes.
No matter what you're in the mood for, we're sure to have something to satisfy your appetite. So come on in and enjoy a delicious meal at Alief African Kitchen!
Perfect For: LunchSerious Take-Out OperationVegetarians
Located in Astoria, Nneji is part takeout/delivery-only restaurant and part grocery store. They have a short but comprehensive menu that includes classics like jollof rice, okra, and spinach, and egusi soup with a choice of chicken, salmon, or goat meat. Nigerian Food in Houston.
The egusi soup, which usually contains beef, dried fish, or chicken, is also sometimes made vegetarian-friendly. Meaning it contains chunks of tomatoes and caramelized onions that provide a little sweet zing to contrast with the spicy and savory soup.
Nneji also carries a fine collection of bread and rolls, and a selection of international groceries like olive oils, sheer butter, and organic soaps.
Perfect For: Casual Weeknight Dinner Dining SoloQuick Eats
Named after one of Nigeria's popular street foods, Brooklyn Suya in Crown Heights sells just two things: suya and suya bowls.
Suya is roasted and skewered beef (or chicken) marinated with suya seasoning – a dried spice made with ground cayenne pepper, peanuts, salt, and a few other unique (and secret) ingredients. The bowls include a base of rice or kale, cherry tomatoes, cucumber slices, red onions, and suya beef or chicken.
You can customize yours with fried ripe plantains or avocado and you also get to choose how spicy you want your suya seasoning, with three levels from mild to very spicy. Keep in mind that this place only does pickup or delivery orders, but they're available on most delivery apps.
Perfect For: Casual Weeknight DinnerSerious Take-Out Operation
This Bushwick spot is owned by the same people as Hills Place. And just like their sister restaurant, Hills Kitchen serves signature Nigerian dishes like jollof rice, chicken with fried plantains, and egusi soup with pounded yam.
It has a casual and friendly feel and is a great place to split a bunch of dishes with friends over lunch. The menu includes other Nigerian soups like okra with beef or goat meat and spinach soup, but the beef or chicken red stew paired with white rice is the real star.
The beef and chicken are both cooked in a spicy broth, fried, and then added to the tomato stew, which has a savory richness that pairs really well with the white rice.
Perfect For: Casual Weeknight DinnerDrinking Good Cocktails
Hills Place is a loungey restaurant in Marine Park with a full bar and good music. The jollof rice with chicken is a head turner and it tastes just as great as it looks. Jollof is the star dish of Nigeria, so if a restaurant gets it right you can be sure everything else will taste good too.
The Jollof at Hill's Place has a rich, savory flavor of blended tomatoes, peppers, and spices like garlic, nutmeg, and bullion. It has the perfect rich red color and comes with a generous side of fried plantains, which is a pleasant surprise since you normally have to order them separately.
The egusi soup, okra soup, efo riro, and bitter leaf soup (all of which can be paired with pounded yam) are popular choices here too. The pepper soup with chicken or goat is also done really well – it's spicy but not overwhelming and comes with plenty of meat.
Perfect For: DancingLate Night Eats
Festac Grill, a West African restaurant near Broadway Junction, is known for its Saturday Lagos Nights where a DJ plays afrobeat, reggae, and soca music. Nigerian food in Houston.
You can get any of the classic Nigerian dishes the rest of the week, including their signature buka stew (red stew) and Asaro, which is a porridge dish of slightly mashed yams mixed with tomato sauce, palm oil, and leafy vegetables. They also serve spicy suya, which is just about the best thing we can think of to go with a bottle of cold Nigerian beer.
More Restaurants near me in Texas
Frequently asked questions
Can I order Nigerian Food delivery near me with Uber Eats?
Uber Eats is available in hundreds of cities around the world. Enter your delivery address to explore any Nigerian Food delivery options near you.
Who offers Nigerian Food delivery near me?
To discover the stores near you that offer Nigerian Food delivery on Uber Eats, start by entering your delivery address. Next, you can browse your options and find a place from which to order Nigerian Food delivery online.
Can I pick up my Nigerian Food order?
In some cities, you can opt to place a pickup order. See step-by-step directions here on how to place a non-delivery order.
What are my late night Nigerian Food delivery options?
View a store's business hours to see if it will be open late or around the time you'd like to order Nigerian Food delivery.
Are my Nigerian Food delivery options the same everywhere in my city?
Your Nigerian Food delivery options may vary depending on where you are in a city. Enter the address you're curious about to browse the Nigerian Food delivery spots near you.
What is Houston Most Famous For?
Space Center Houston.
Market Square Park.
The Galleria.
SplashTown – Six Flags Hurricane is the place for exciting water rides
Sam Houston Park – is a proud oasis of living history
Ninfa's – is one of Houston's treasured landmarks,
The Houston Museum of Natural Science.
What is Houston's signature dish?
Pho is the national dish of Houston. It is delicious and cures all of your ailments, first and foremost. What's more, it highlights Houston's diversity. No matter who you are, there is a pho store on every corner, and the meal is part of our culture.
Best Nigerian Club near me in Houston, TX
The Domain Restaurant & Lounge
Baba Jollof.
Naija Lounge.
Top "Nigerian club" results in Houston, Texas
Sabo Suya Spot.
Trinity African Bar & Grill.
Kingsview Cafe N Lounge
Suya Hut.
What is Texas' most famous snack?
The most popular snack in Texas is chips and salsa. Tacos, fajitas, and burritos are most likely the first foods that come to mind when considering the best Texas cuisine.
The Daily Meal provided the following information to support its decision: But chips and salsa are a must-have side dish for every Tex-Mex meal.
Egusi soup near me in Houston
Red Pepper African Restuarant and Bar
Foodiezspot Naija
Jevinik Place
 Nigerian restaurant near me with Fufu
African finger foods
African Kitchen
Prosperous Restaurant
 10 Most Beautiful Cities in Texas
Fredericksburg
Rockport
Wimberley
Canyon
Port Isabel
Salado
Alpine
Marble Falls
Jefferson
Willow City
What are the 3 most popular foods?
Hamburgers are the #1 food in America in terms of popularity!
French Fries.
Potato Chips.
Ice Cream.
Donuts
Soda /Soft Drinks
Chicken Tenders.
Pizza
Oreo Cookies.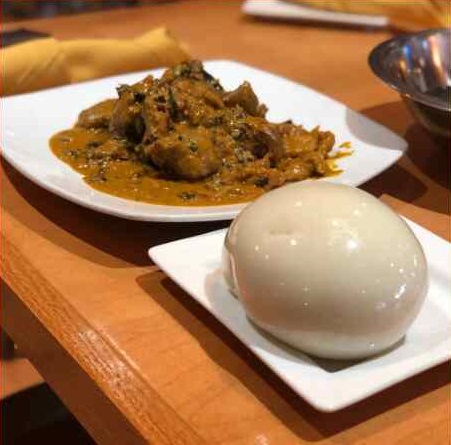 Nigerian Restaurant in Houston Texas