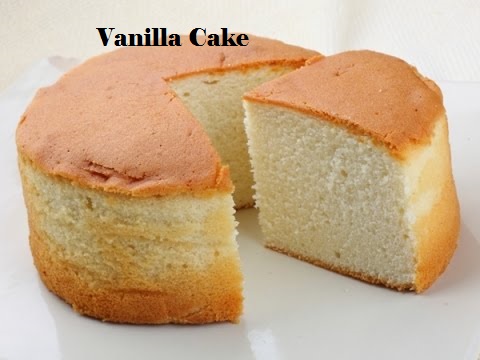 The best Vanilla cake recipe is delicious, certainly, making a mouth watery Nigerian cake is just amazing, cakes are eaten every day all over the world as dessert, snack and in large quantity.
Moreover, I love cakes everyone does because of its lovely taste, simple vanilla cake recipe is very easy to bake and enjoyed with the entire family, it must not be only on birthdays before giving your family a nice treat.
Vanilla cake recipe covered with fondant is mostly consumed at occasions and ceremonies such as weddings, birthdays, family thanksgiving, anniversary and many more occasions.
In most cases cake symbolize or represent a particular function, however, today we are celebrating how to bake easy vanilla cake recipe.
How to Make Best Vanilla Cake Recipe
Ingredients
4 cups of all-purpose flour
2 cups of butter melted
10 medium-size eggs
2 teaspoons vanilla extract
½ cup of granulated sugar
2 teaspoons baking powder
1 handful of dry fruits (Raisins) optional
½ cup browning for color- optional
Method of Preparation
First of all, use a sieve and sifter the flour and baking powder in a bowl and keep aside, if you are using dry fruit (Raisins) soak in warm water when preparing for the cake.
Secondly, properly grease the baking pan with butter and dust it out with flour, the reason for such act is to prevent the cake from gluing to the pan when baking.
Thirdly, preheat your oven for about 12 – 15 minutes ahead of time at either 150 ºC or 250ºF point.
Instructions
Step 1: Cream in the butter and sugar into a bowl if you are using a hand mixer and mix until the consistency becomes white and fluffy.
Step 2: Break the eggs into a deep bowl and whisk until a smooth blend is achieved, add the whisked eggs into the creamy fluffy butter mixture and the vanilla extract, (Raisins), and browning optional and mix for few more minutes.
Step 3: Gradually stir in the flour into the egg and butter mixture beat by beat as you mix using the hand mixer, but if it is the electric mixer just go ahead and pour in the flour as the machine mix to form batter.
Step 4: Pour in the cake batter into your already greased baking pan, the size of cake batter inside the baking pan should be half of the pan using a spatula to smooth the top ready to cook.
Step 5: Place the cake pan into the already preheated oven and bake for 45 – 50 minutes, use a skewer or clean knife and deep into the cake if it comes out clean which mean the cake is well baked if not, bake for extra 10 minutes until done.
Finally, remove from oven and allow cooling for the next 15 minutes, thereafter, transfer into a serving tray.
Serve and enjoy your homemade vanilla cake!
Homemade drinks and smoothie you will love