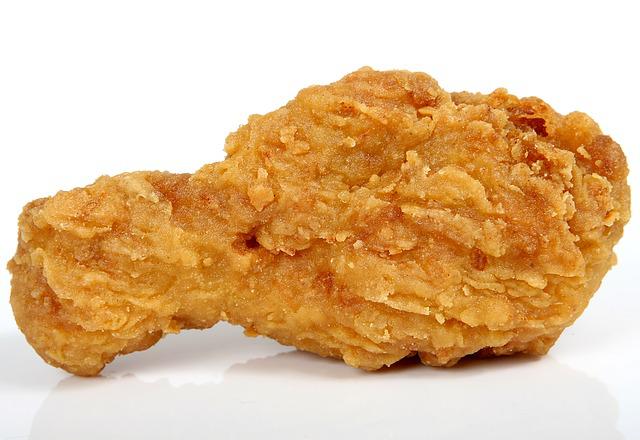 Crispy Fried Chicken Drumsticks – Fried Chicken Legs | Fried Chicken Drumsticks Recipe
Who doesn't love a crispy piece of fried chicken? It's one of those go-to comfort foods that you just can't get enough of. This crispy and juicy texture of the fried chicken is the best part of any meal.
But sometimes your classic recipe can get stale and boring. That's why we decided to kick things up a notch with this crispy fried chicken drumstick recipe. These drumsticks are coated in a blend of spices and herbs, and then deep-fried for an extra-crispy exterior and tender interior. You won't believe how good it is until you try it for yourself! It may take a little bit of prep time depending how large they are.
All You Need to Know About Fried Chicken Legs
If you love crispy fried chicken, then this recipe is exactly what you need. Whether it's a quick dinner or a weekend treat – this golden-brown, hot and crispy chicken drumsticks are going to become your new favorite meal.
Crispy fried chicken drumsticks or a chicken wing is a common dish at fast-food restaurants, but it doesn't have to be something you can only get outside.
This chicken drumstick recipe is so easy to make and only requires a few ingredients that you probably already have in your kitchen. It's perfect for those times when you need something fast and tasty – no one will be able to resist these!
How long do drumsticks take to cook?
Cook the chicken till it is golden brown, or for about 10 minutes on each side. Use an instant-read food thermometer to determine doneness
You can also bake chicken drumsticks for about 40 minutes, flipping them over halfway through, when the temperature is 175°F.
How long does it take to fry drumsticks?
When deep-frying a chicken leg, it will take roughly 10 to 12 minutes at 375 F.
Are Pink Drumsticks Possible?
Fully cooked chicken can have pink meat and/or redness in the joints or bones, as well as leak reddish-tinged fluids! The USDA says The tissues' hemoglobin, which can provide a heat-stable color, may be the cause of the chicken's pink color when properly cooked.
How to Make Crispy Fried Chicken Drumsticks
Ingredients
1 kg soft chicken legs (Drumstick or thighs)
1 cup flour
2 tbsp cornstarch
1 egg
3/4 cup milk
1 tbsp ground black pepper
1 teaspoon ginger powder
1/2 tsp curry powder
1 teaspoon garlic powder
2 teaspoons salt divided
Vegetable oil for frying
1 tablespoon paprika
1/2 teaspoon chili powder
Instructions on How to Cook Crispy Fried Chicken Drumsticks
Firstly, wash and rinse your chicken, allow to drain and towel dry and set aside.
Secondly, combine the flour, cornstarch, ginger and garlic powder, paprika, curry powder, chili powder, black pepper, and salt in a large bowl and set it aside.
Thirdly, whisk your egg, milk, pepper, and salt together in a separate bowl and keep aside.
Next is to dip the chicken piece first in the flour mixture, then transfer it to the mixture of milk and egg, and return it back into the flour mixture. (This process should be done 2-3 times).
Lastly, bring the oil heat at 350 degrees F then gently place your coated chicken drumstick mixture inside the hot oil.
Simply fry on medium heat to golden brown or until your chicken is crispy on the outside and finely cooked on the inside; ensure you flip around the legs when frying.
Finally, remove from heat and allow to drain on a paper towel to remove the excess oil.
At this point your delicious chicken legs are ready.
What to Serve with